honey wrap : : photo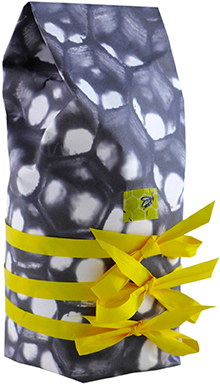 For this year's honey wrap, I did a  Google image search using the words "honey comb". I printed out some of the search results and used them as wrapping paper and gift tags.
For the gift above I converted the picture to black and white.