gift wrapping : : kraft paper with white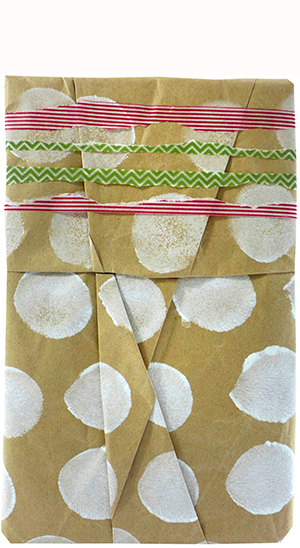 There's just something about white paint on kraft paper. A local gallery once asked me to supply them with sheets of white on kraft painted wrapping paper. It's the only time I've managed to sell my paper.
The above gift was inspired by my favorite gift wrapper, Essimar. I highly recommend a scroll through her flickr photos for fabulous pleating and washi tape ideas. You can see she's a woman after my own heart.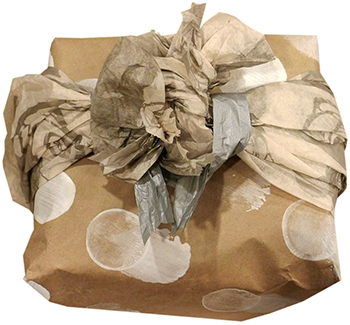 Using tissue paper as ribbon
Getting lazy with the pre-made bows from Ikea.
This was a two minute wrap for my six year old neighbor.
Below is how I created the embellishment. (I also used these as Christmas cards one year)