baby gift wrapping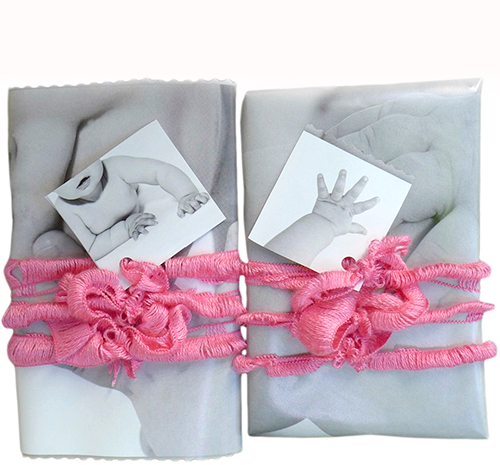 I found this naked baby calendar at a discount shop in Camden, North London. I bought it thinking it would come in handy someday for baby gift wrap and it did.
Yarn from Michael's bargain bin.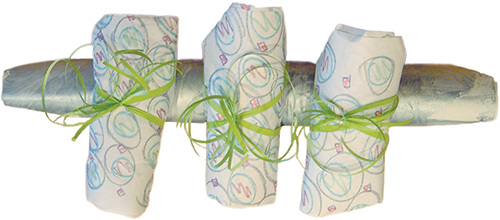 I wrapped this baby gift from Baby Gap about 20 years ago. It was a t-shirt and three pairs of socks.
I wrapped the rolled t-shirt,  then wrapped the socks and attached them with ribbon using a figure 8 to attach the sock packages to  the t-shirt package.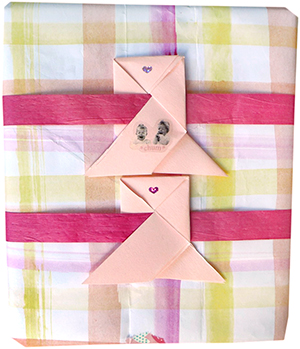 This  baby gift was a Wrapagami book on swaddling.
The wrapping paper is watercolor plaid.
I  attached two Chinese love knots from the book: